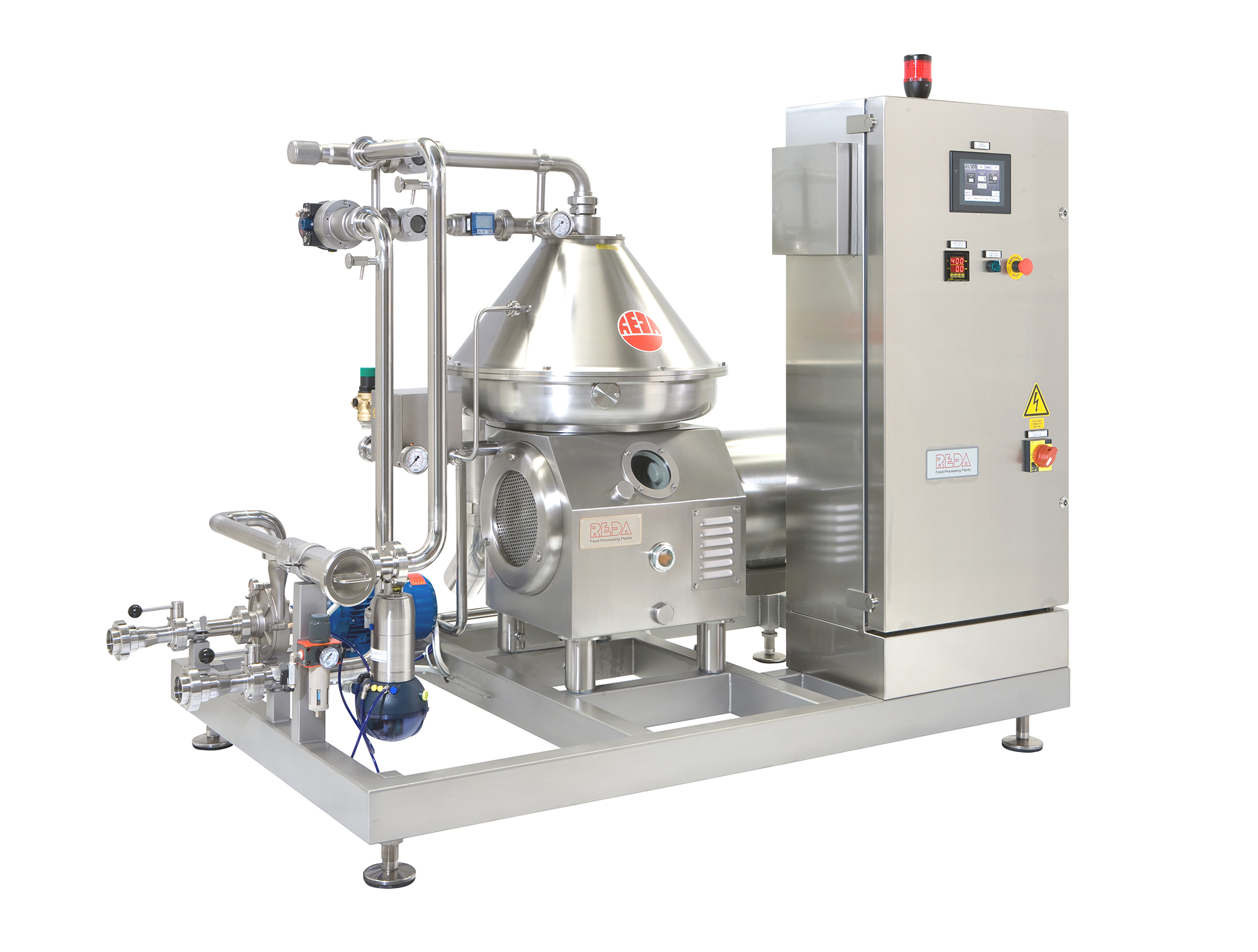 High separation efficiency, durability, top performances and reliability led our separators to be known worldwide.

REDA clarifiers of RE-P series are designed with the purpose of beverage clarification by separating the heavier solids.
Clarification comes in continuous with preset discharges and longer production autonomy. The hermetic process avoids any risk of oxidation.

Direct heating
Indirect heating
Combined System
All-in-One solution
Direct heating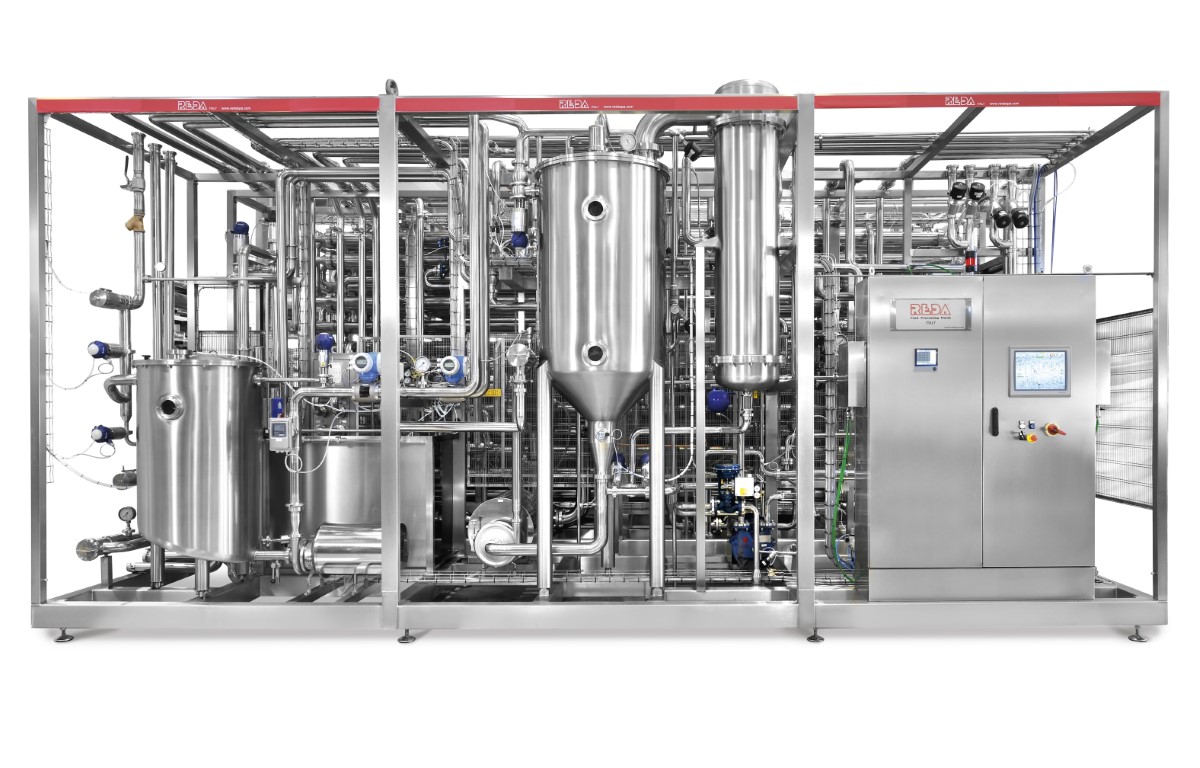 Direct UHT-Flexy
Direct steam heating system with special flash cooler in the aseptic phase. Designed for the production of high-density products: whipped cream, coffee cream, cooking cream, pastry cream, butter cream, besciamella, single cream, creme flambè, crème fraiche etc
Indirect heating
Combined System
All-in-One solution
continuous product
treatment
High clarification
efficiency

Pre-mounted and
compact design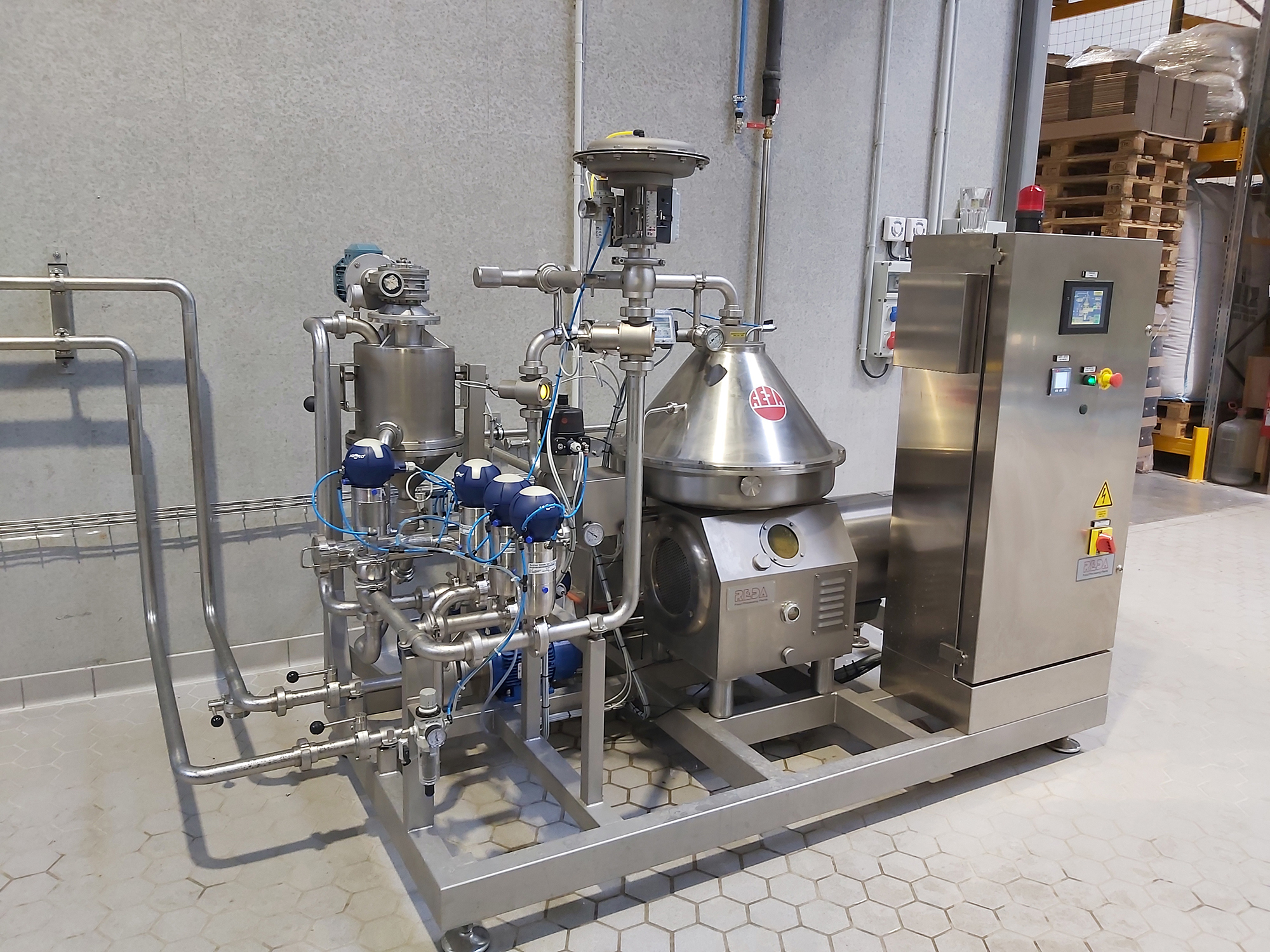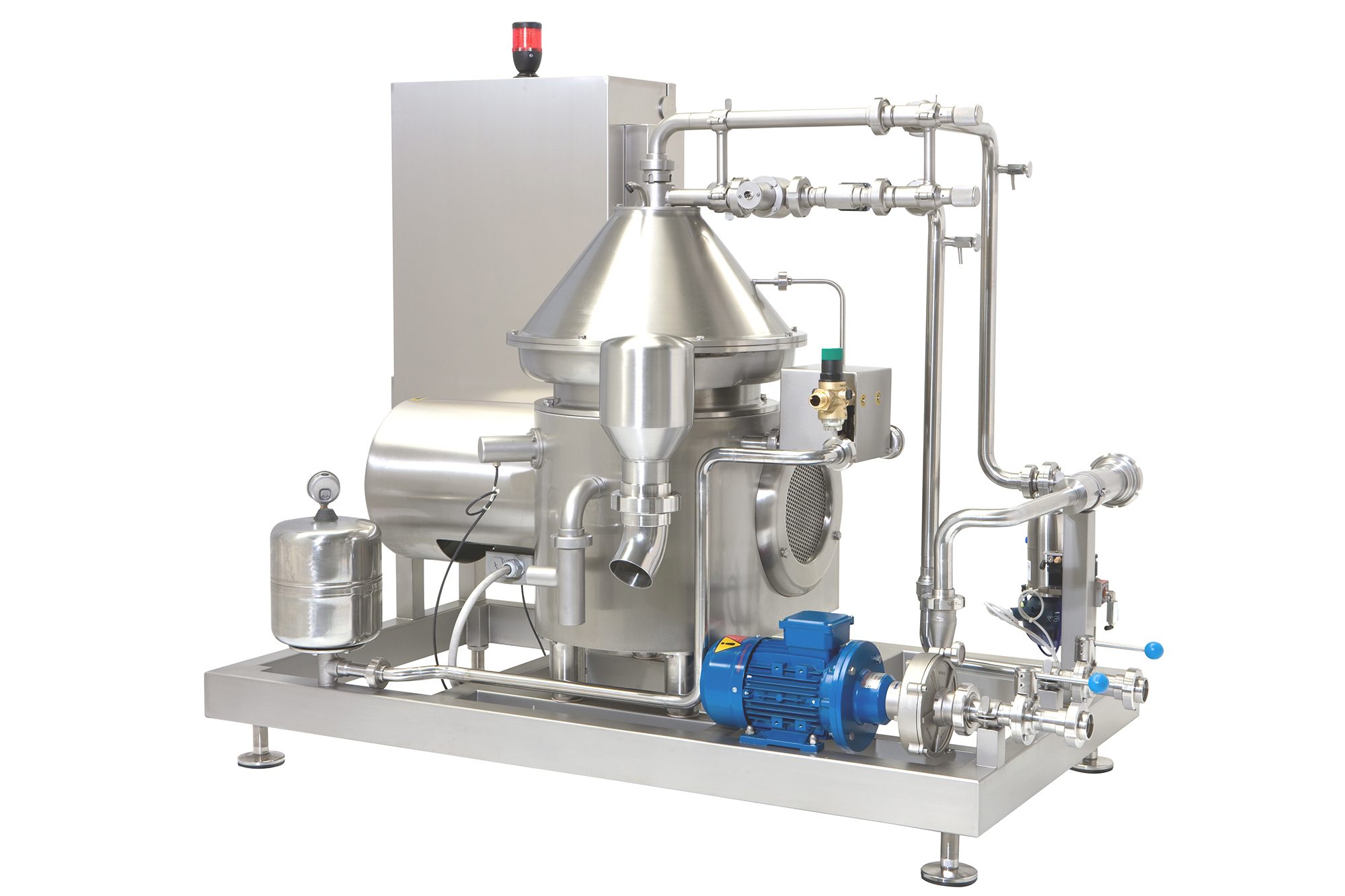 INSTALLATIONS / CASE HISTORY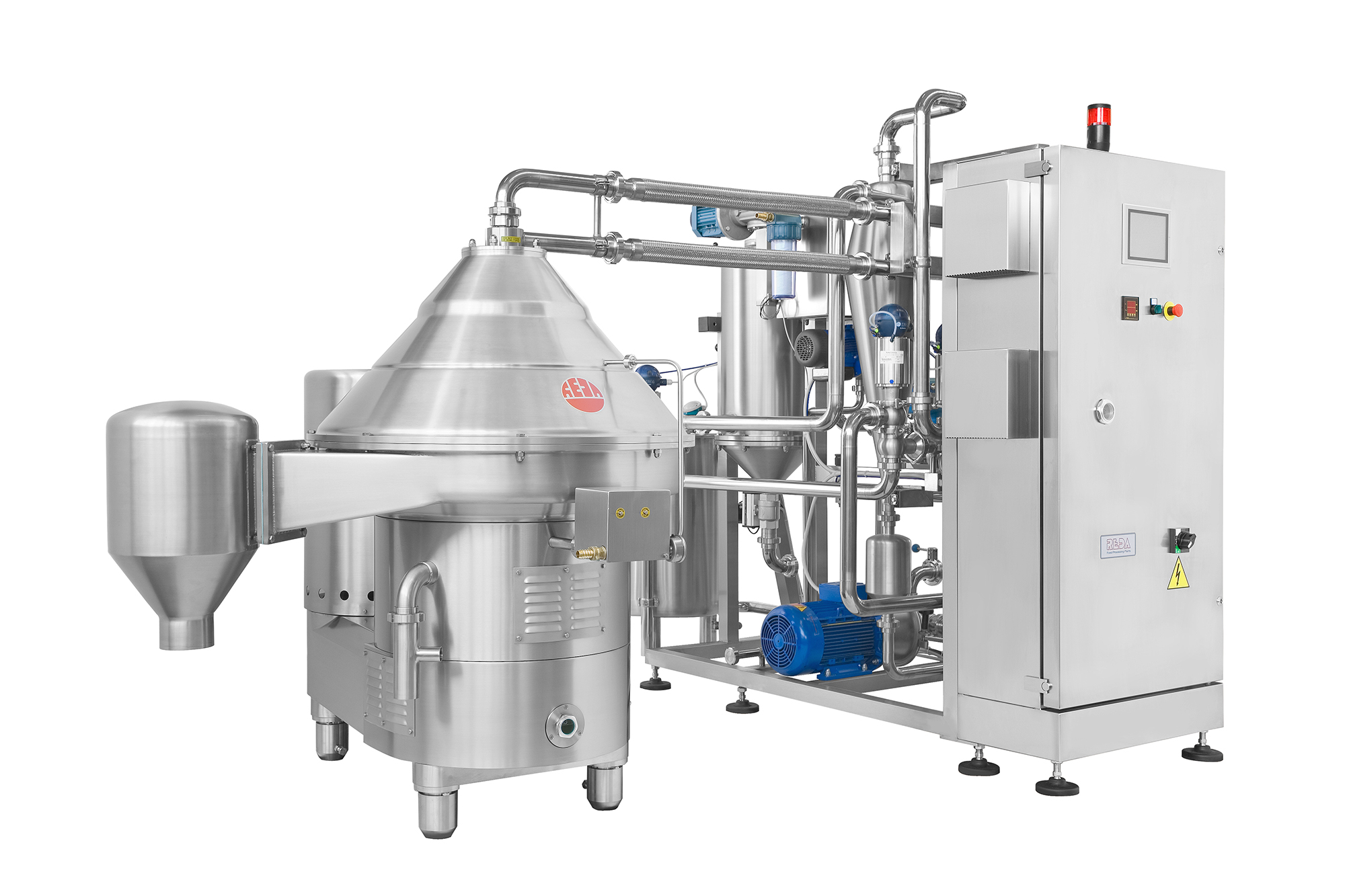 Sterilization plant can also be used for:

CONTACT US FOR MORE INFORMATION