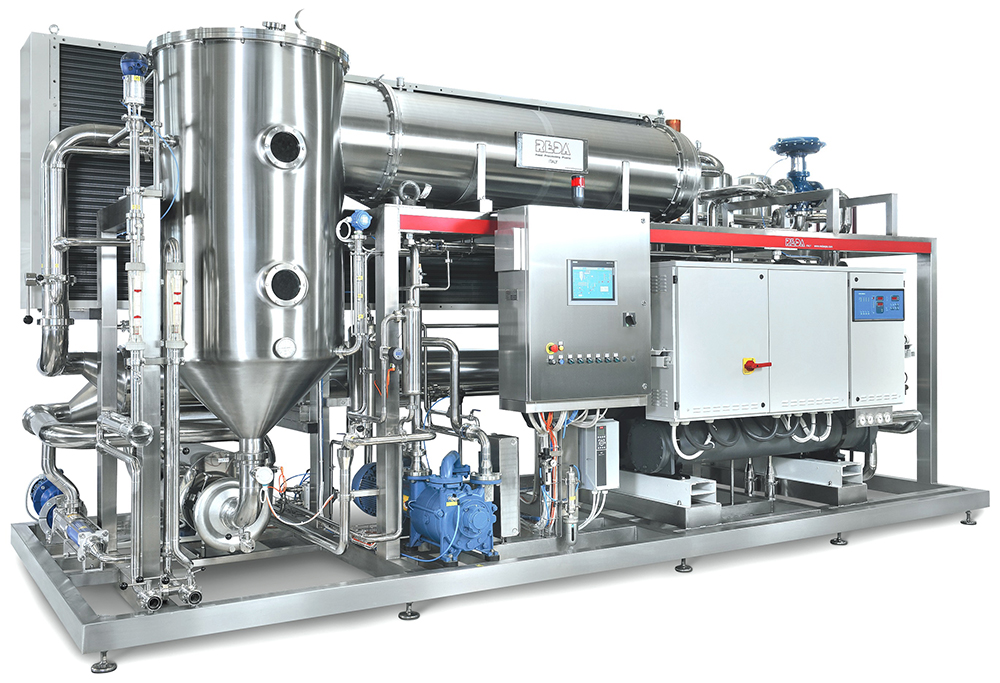 Unfavorable climate events or conditions can lead to a lack of maturity of grapes in the vineyard or to a dilution of harvests.
An insufficient level of sugars in the grapes during fermentation can negatively affect the achievement of the optimal alcohol content.
To avoid this, a certain amount of water must be removed by evaporation in order to restore the potential alcohol content of the final wine.
It is an optimal technique that helps to respect typicity, organoleptic characteristics, flavours and aromatic content of the original grapes.

REDA concentrators are designed to concentrate musts at low temperature under vacuum conditions.
The unit evaporates water at 20°/24°C leaving intact the organoleptic characteristics of the must and the balance between the various substances present in solution.
Red musts, in addition to the sugar enrichment, also obtain an increase in extractive substances and consequently the wines will be more complete. This technique therefore makes it possible to work on fine grapes by improving already important wines and enhancing the individual batches, vineyards, crus. The wines achieve the desired flavors and structure.
A great advantage of REDA concentrator is the possibility to process only a small part of the total volume (ex 20%), since the concentrate can be added back to the initial mass.

no need for
pre-filtration
no thermal
damage with low
temperature
process (20°/24°C)
concentration
up to 60°/67° Brix
no external utilities
required
(unit includes a
Chiller/Heat pump)
– The partial dealcoholization of wines is permitted up to -2° Alcohol and it is regulated by Directive no.CE 606/2009.
– The technique of partial dealcoholization of wines under vacuum is the only method permitted since ever by the Code of the International Organization of Wine OIV.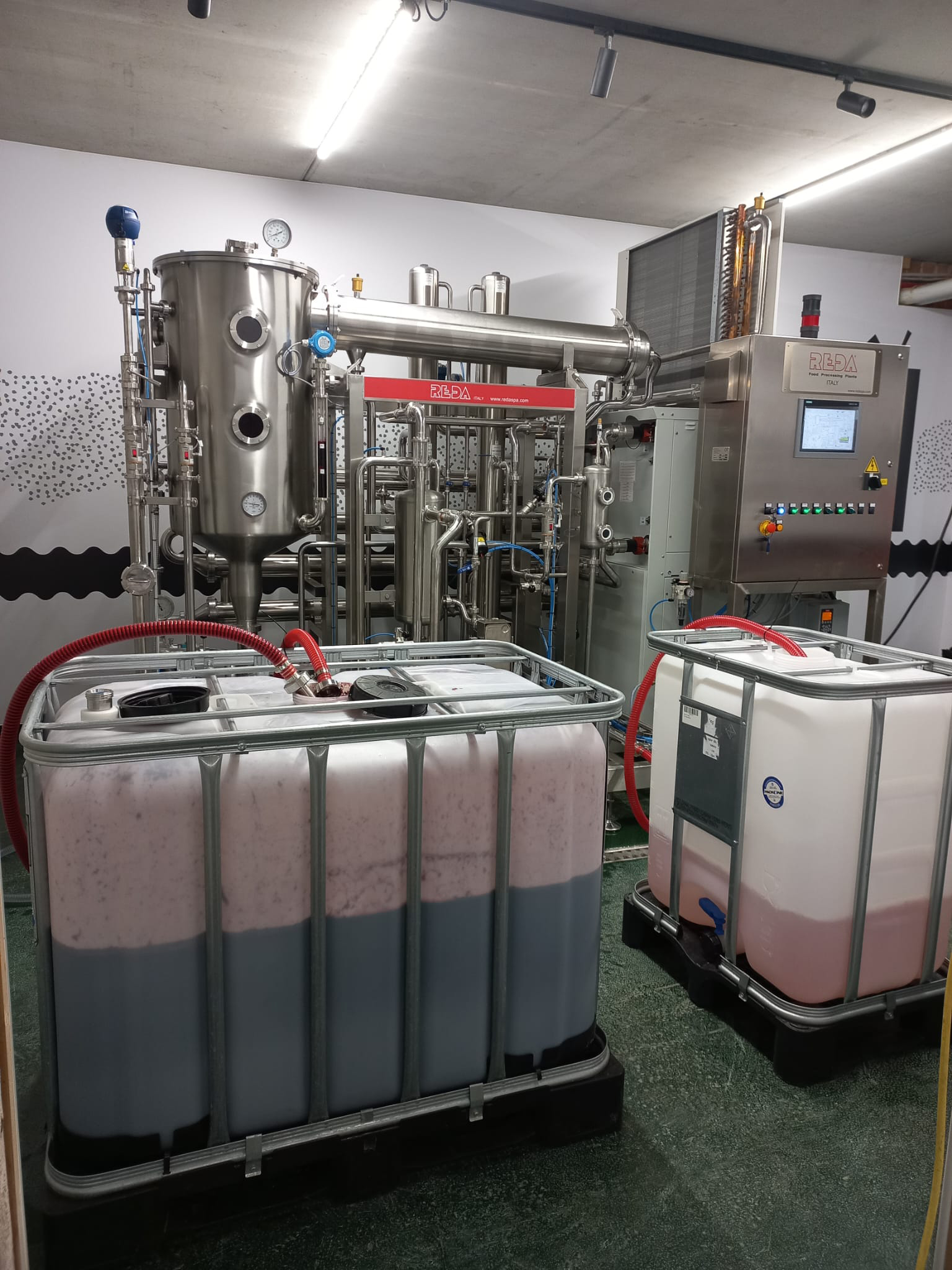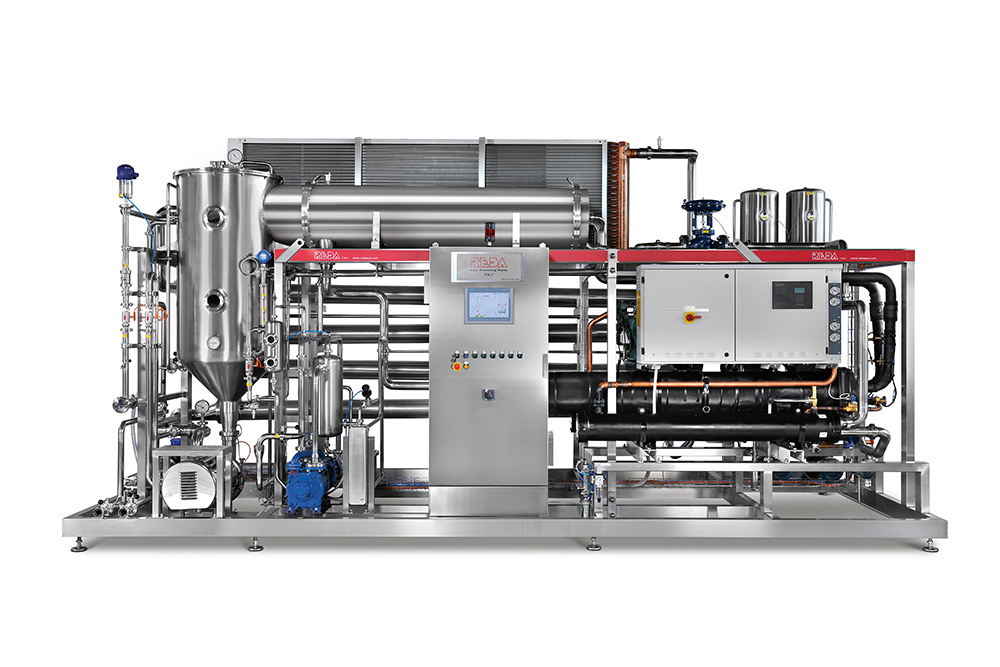 INSTALLATIONS / CASE HISTORY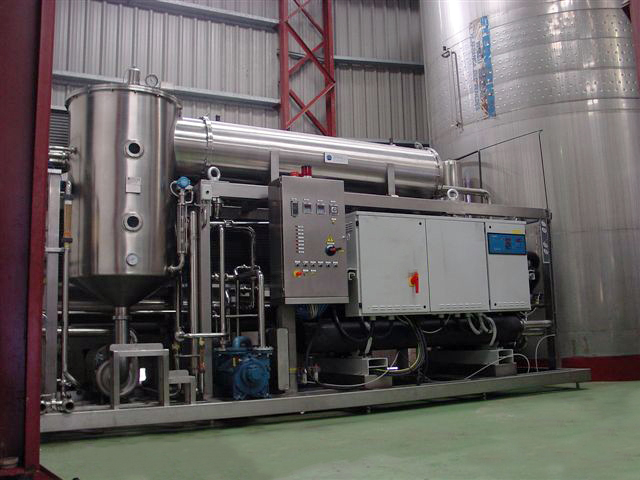 Sterilization plant can also be used for:

CONTACT US FOR MORE INFORMATION