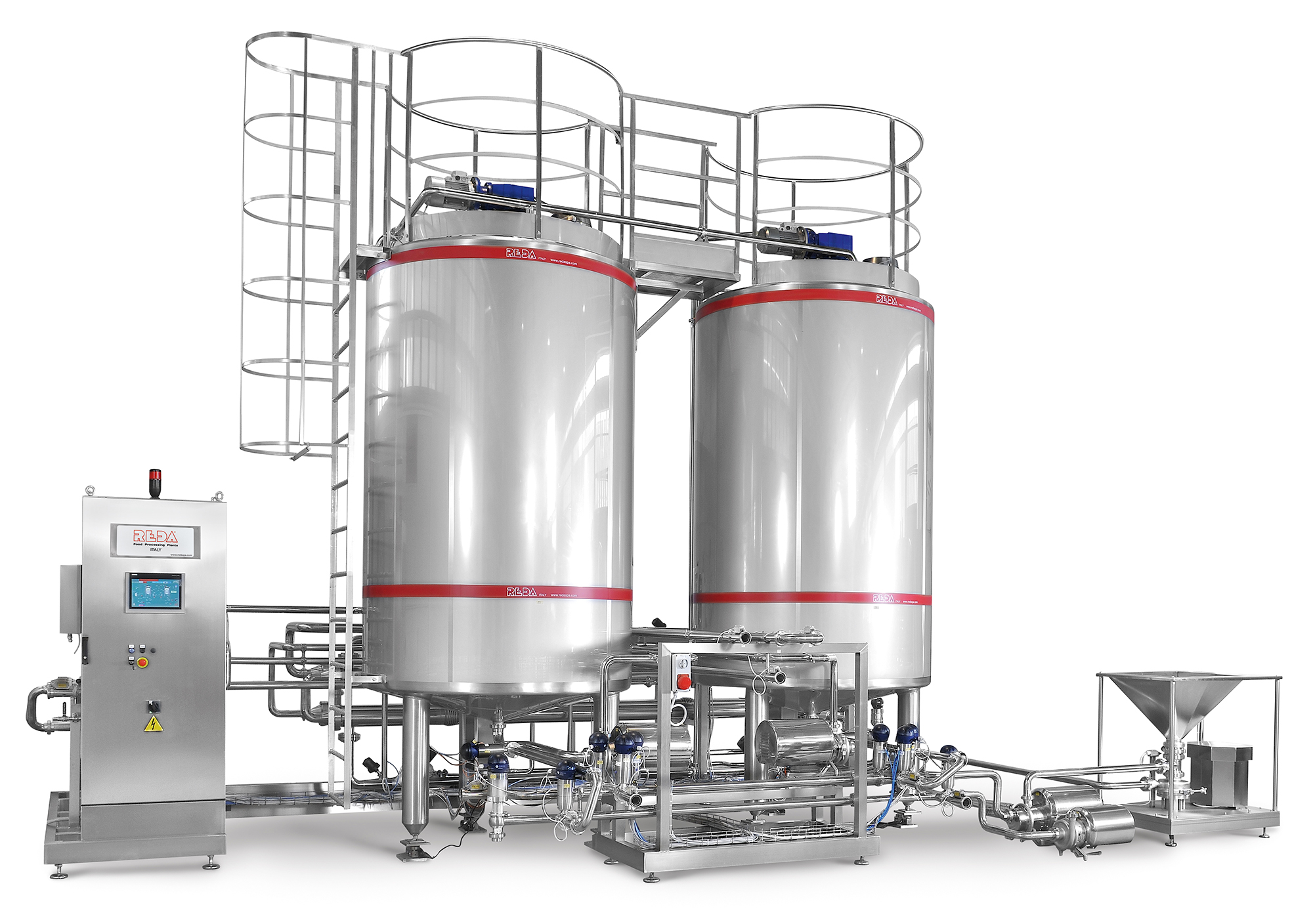 The BLENDYFLEX preparation and mixing unit is used for mixing different ingredients for the preparation of dairy products, juice, nectars and other beverages starting from concentrates or purees.
Ingredients can be added in different forms: liquid, powder, concentrates, granulates and others.

The REDA system assures total respect and precision of your recipes, effective automated process control and high-quality results in the final product.
Each ingredient is perfectly dosed according to the recipe selected by the operator. The BLENDYFLEX system is a pre‐mounted unit, ready to receive and mix raw ingredients under certain conditions: volume, temperature, times, blending speed. The mixed product is then stored until the next treatment.

Direct heating
Indirect heating
Combined System
All-in-One solution
Direct heating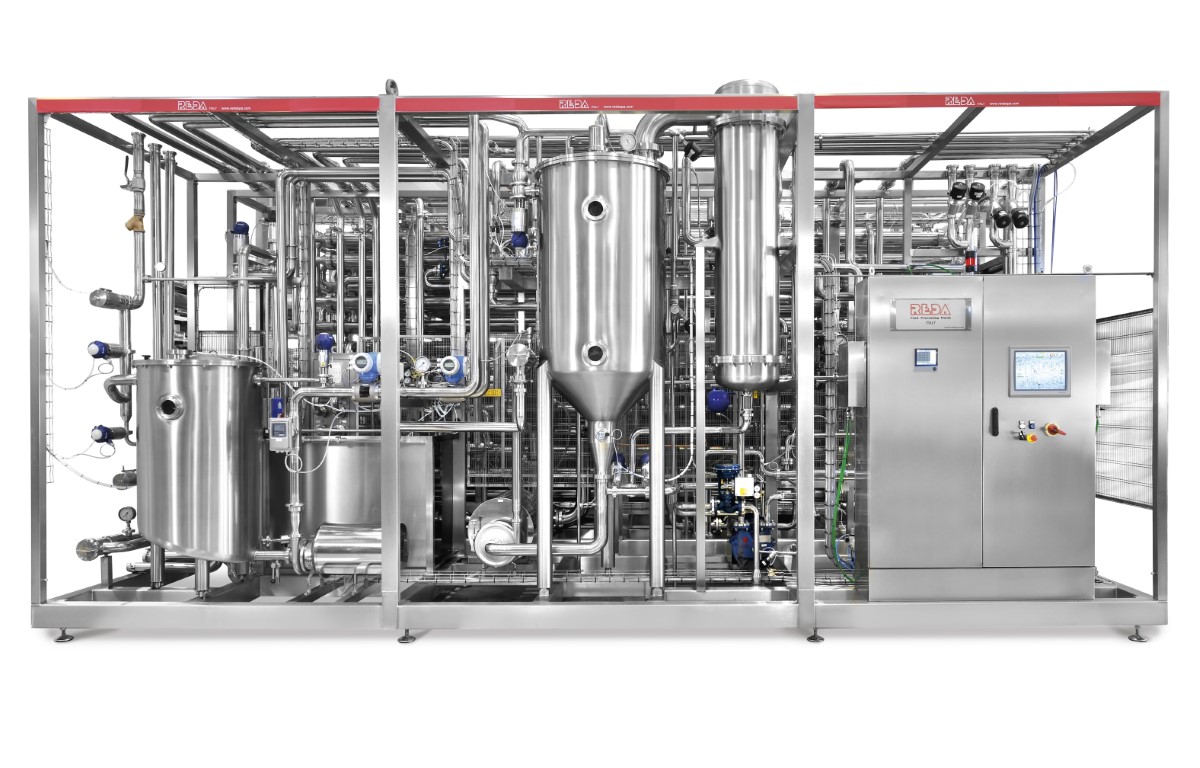 Direct UHT-Flexy
Direct steam heating system with special flash cooler in the aseptic phase. Designed for the production of high-density products: whipped cream, coffee cream, cooking cream, pastry cream, butter cream, besciamella, single cream, creme flambè, crème fraiche etc
Indirect heating
Combined System
All-in-One solution
Stainless steel
construction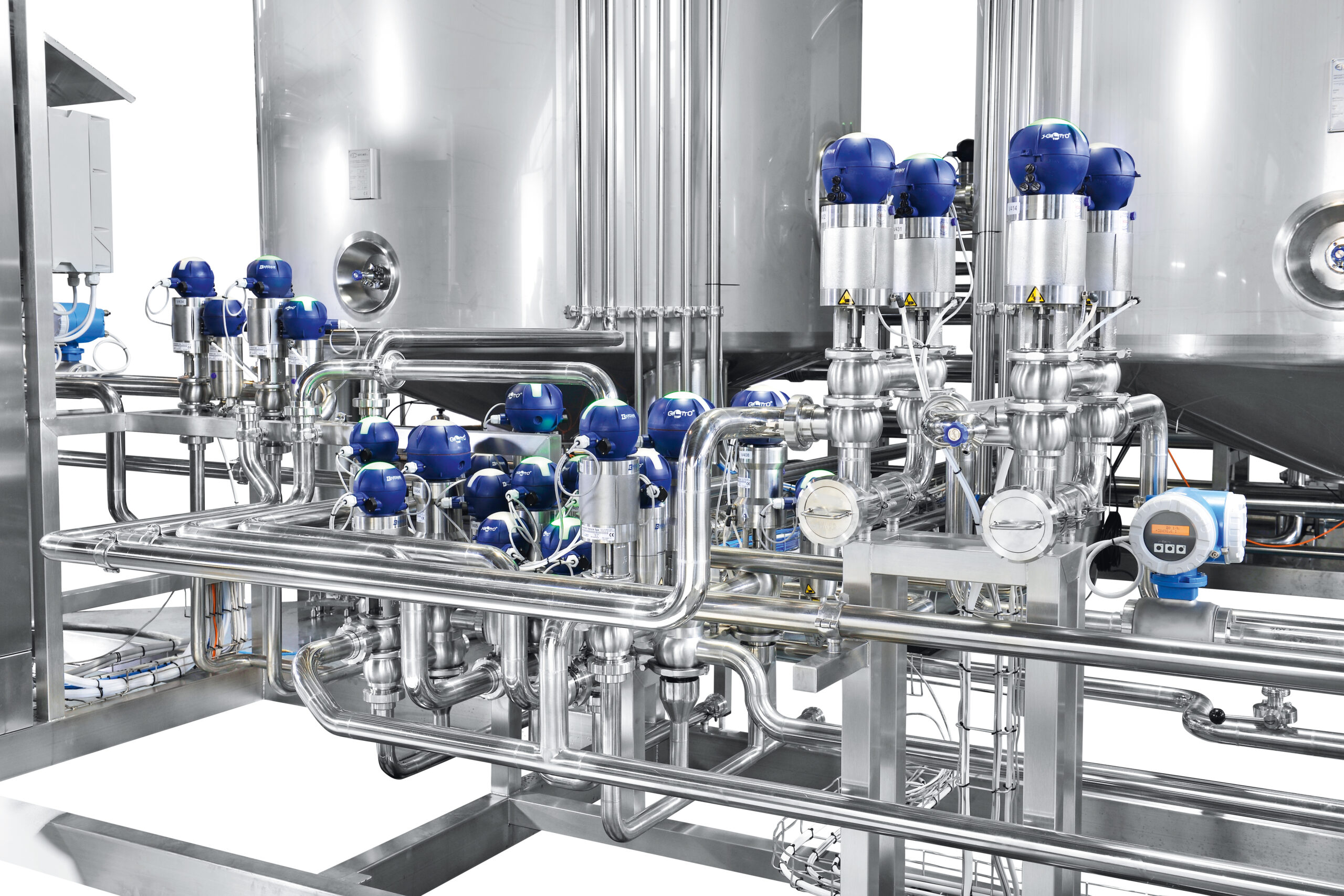 INSTALLATIONS / CASE HISTORY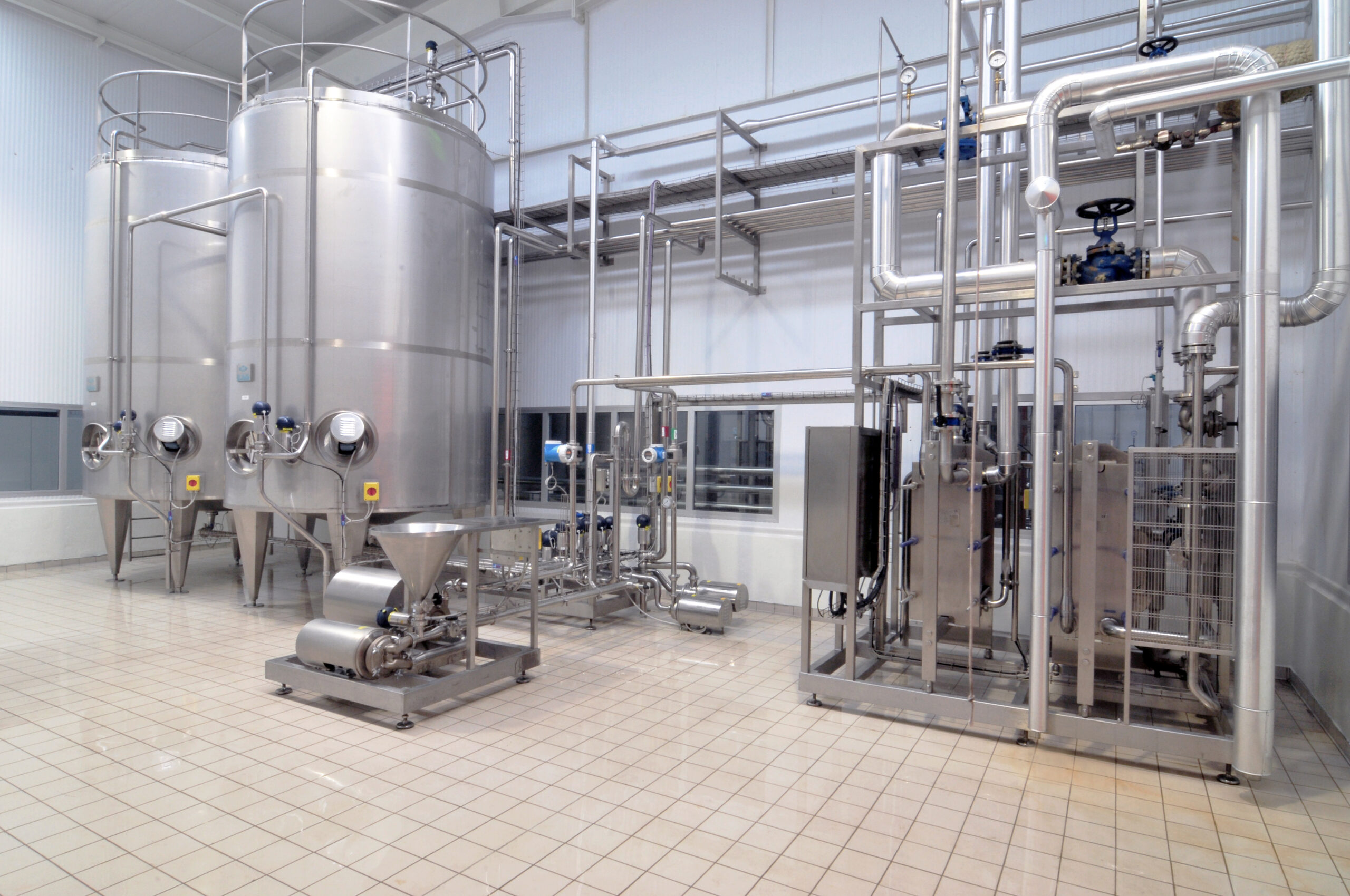 Blendyflex system can also be used for:

CONTACT US FOR MORE INFORMATION