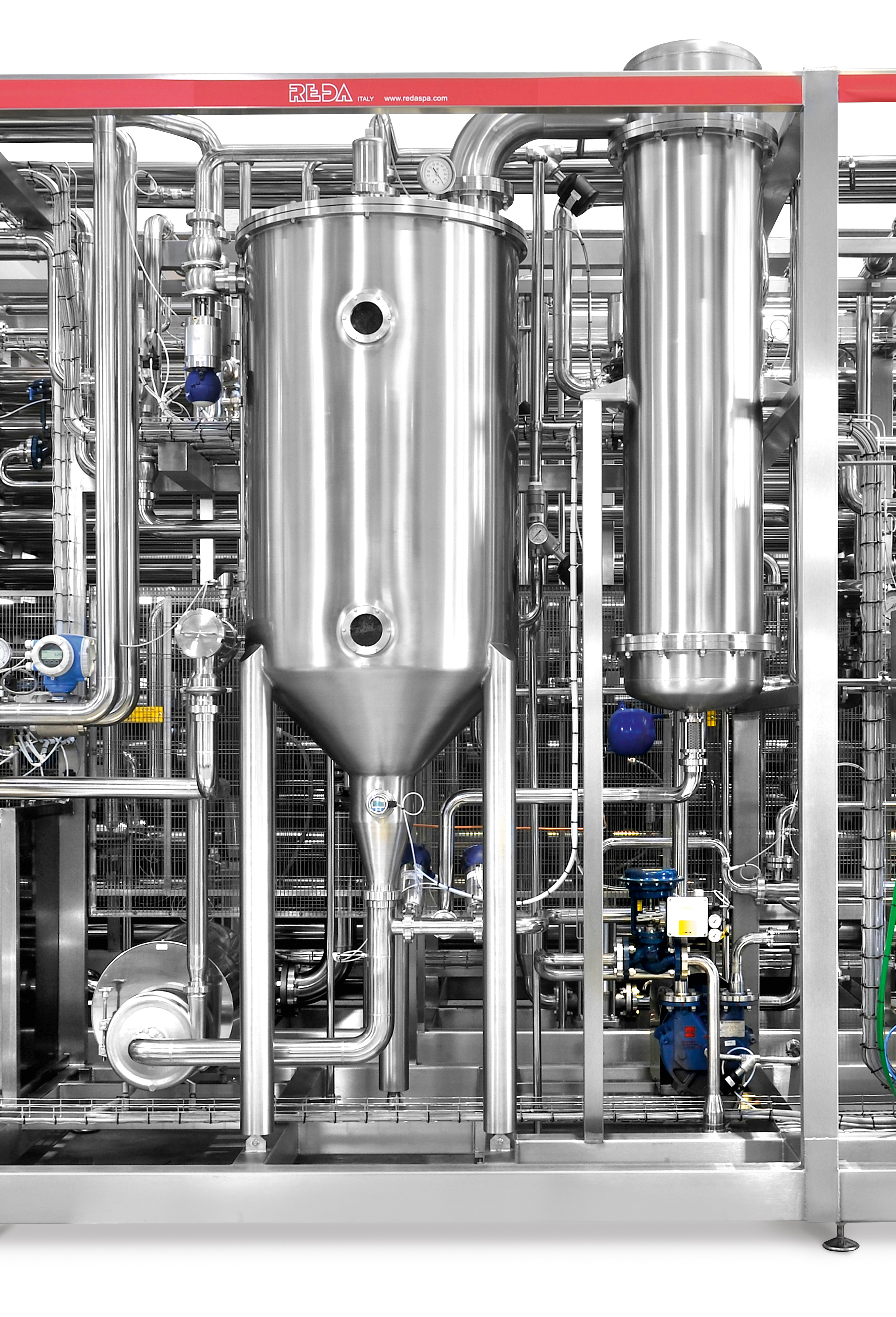 DEGASSING WITH AROMA RECOVERY
The deaerator works under vacuum condition in order to eliminate oxygen that is responsible for the oxidation of the product.
Oxygen may cause changes in products characteristics (color) and loss of nutritional values.

REDA deaeration units operate in the processing of natural extracts, fruit juices and nectars.
For these applications, a special condenser allows the recovery of aromas: the aromatic fractions are recovered and reintroduced into the product, while the non-condensable gasses, including oxygen, are extracted by a vacuum pump.

Direct heating
Indirect heating
Combined System
All-in-One solution
Direct heating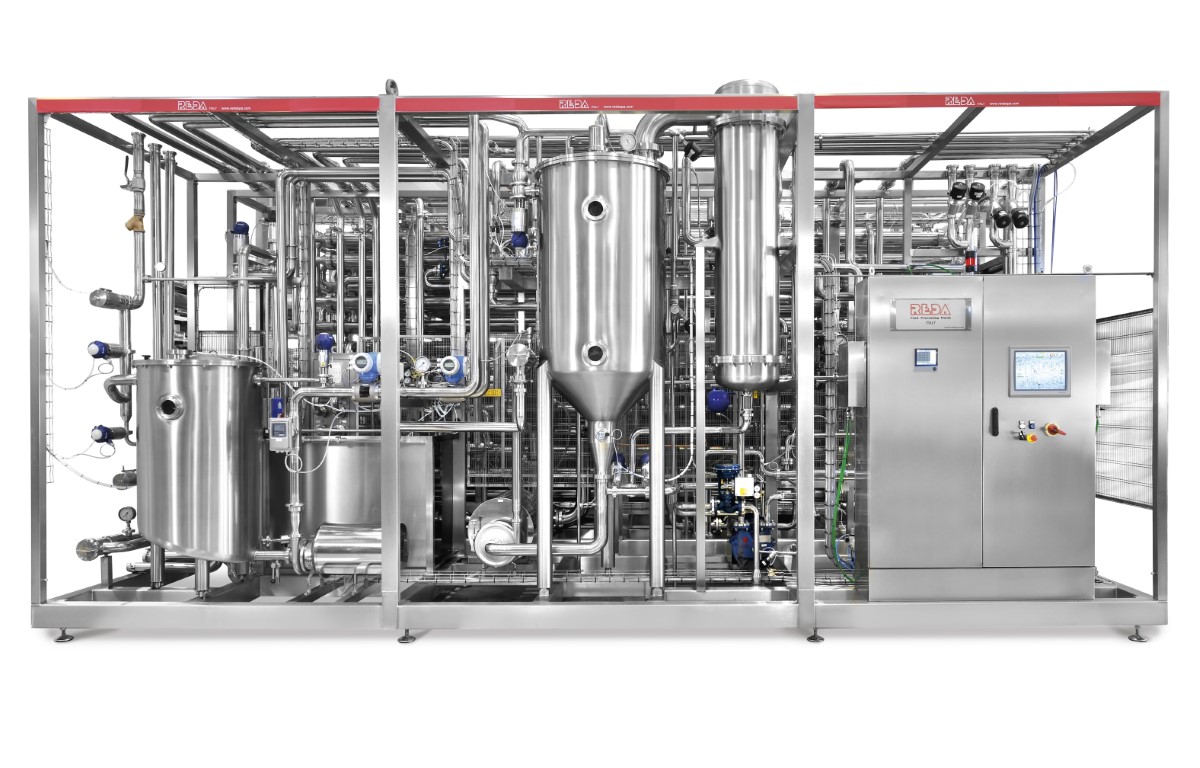 Direct UHT-Flexy
Direct steam heating system with special flash cooler in the aseptic phase. Designed for the production of high-density products: whipped cream, coffee cream, cooking cream, pastry cream, butter cream, besciamella, single cream, creme flambè, crème fraiche etc
Indirect heating
Combined System
All-in-One solution

Pre-mounted and
compact design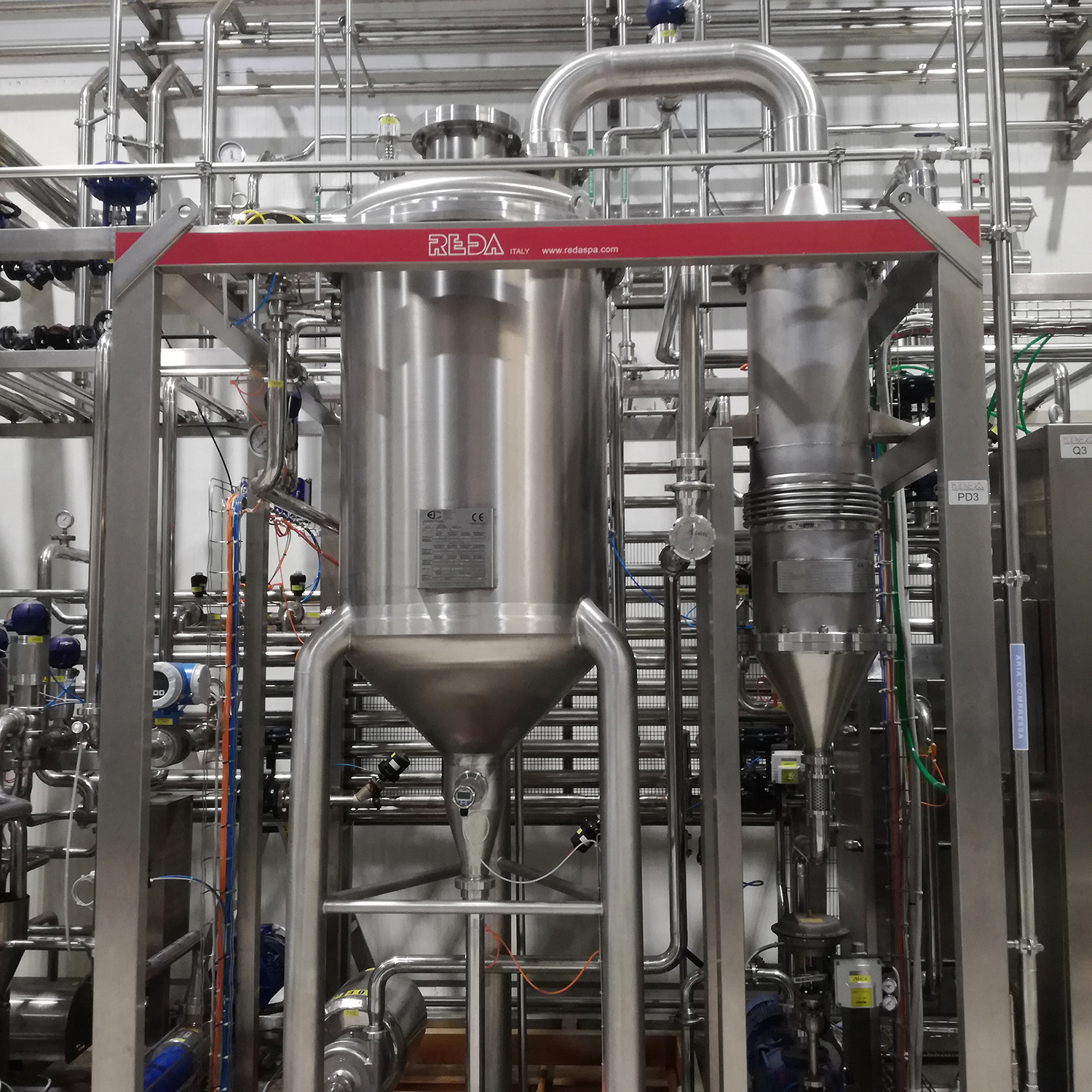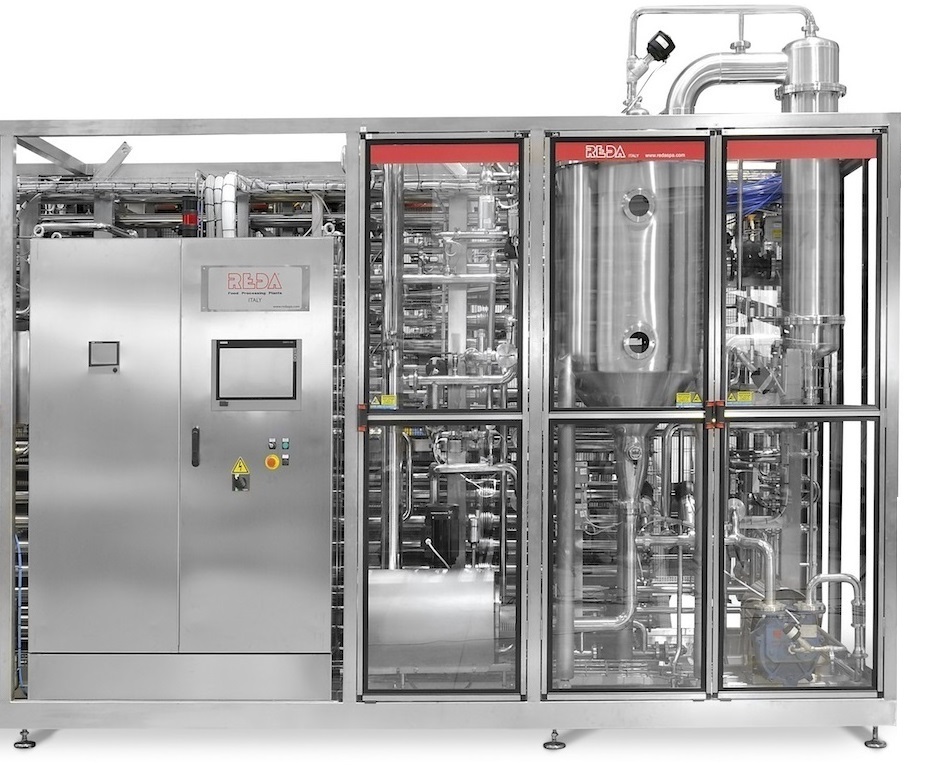 INSTALLATIONS / CASE HISTORY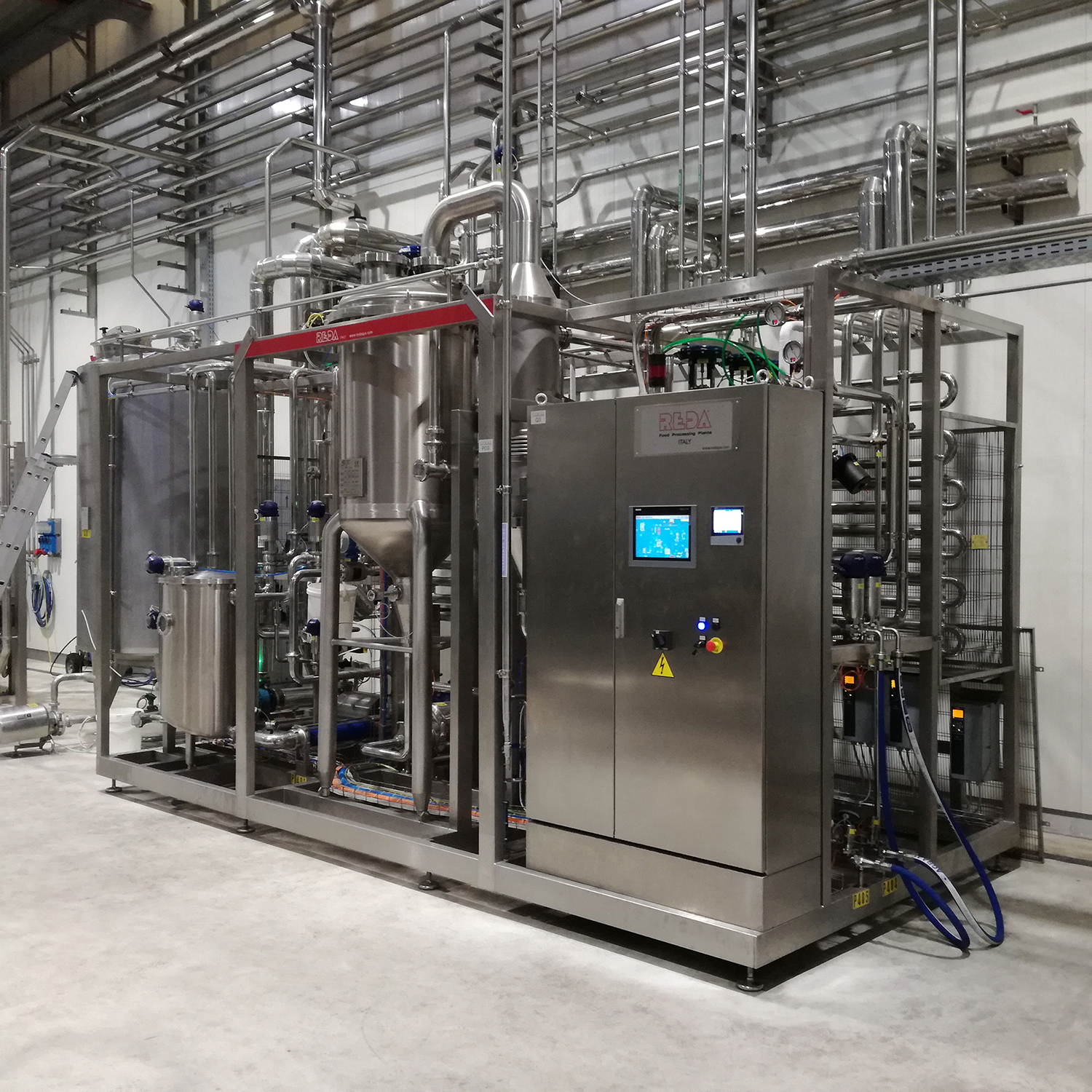 Sterilization plant can also be used for:

CONTACT US FOR MORE INFORMATION